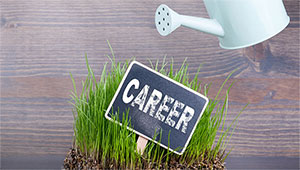 Associated Youth Services of Peel (AYSP) is a compassionate team of professionals dedicated to helping children, youth and families manage mental health and/or justice issues to realize their potential. We work from a client-centred, strength-based approach to engage all children, youth, and families in a manner which is culturally sensitive, non-judgmental and respectful. Working together with our service partners using a multi-systems perspective, AYSP provides services that are evidence-based and evidence-informed.
Our staff bring a wide range of knowledge and professional experience from diverse backgrounds to our workplace. Our teams have a strong collaborative work ethic and we are committed to ongoing professional development to ensure a high quality of service.
AYSP offers flexible work arrangements and a competitive salary and benefits program, and a great working environment! Applications for employment should be directed through our Applicant Tracking System, please click on the link below to see what opportunities we are hiring for!
AYSP is an equal opportunity employer. We value diversity and welcome applicants from all cultures, abilities and sexual and gender identities. Applicants must be willing to demonstrate and adhere to a commitment to Anti-Oppressive and Anti-Racist principles, with the expectation that the framework be reflected in day to day work. AYSP will make reasonable accommodations to enable applicants with disabilities to participate in the interview process upon request. For more information please contact us at hr@aysp.ca. No phone calls please. We thank all candidates for applying, however, only candidates being considered will be contacted.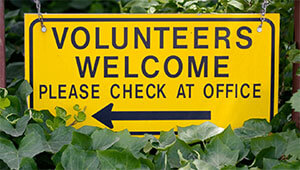 AYSP offers a rewarding volunteer program to support the children, youth and their families receiving services at AYSP. Some of the opportunities available include:
Mentorship Program
Tutoring Program
Childcare Support
Program Co-Facilitator
Court Support
Our volunteers are an important part of the day to day lives of the people we serve. Our volunteer pool includes diverse individuals who bring a wide array of knowledge, experience and talents to our agency.
Volunteer Requirements
Before you apply to volunteer at AYSP, please make sure you meet the program requirements. Volunteer applicants must be:
A minimum of 19 years old
Able to commit to the Volunteer Program for a minimum of 1 year
Able to undergo a Criminal Records Check and other Reference Checks
Able to participate in a volunteer training program
Able to maintain the confidentiality and privacy of AYSP clients
AYSP is a partner in the Peel-wide Family Engagement committee, together with EveryMind, William Osler Health System, Trillium Health Partners, and community parents/caregivers. The Family Engagement Committee began with families and partners collaborating to develop the committee's framework, which promotes families as active decision-makers and equal partners in treatment and service delivery at the individual, organizational and system levels. For service providers, this means listening to what families think, communicating, collaborating and involving family members as partners in decision-making so that their involvement is meaningful and purposeful.
The Peel Family Engagement committee continues to actively recruit family members to participate in the committee and activities and initiatives, such as developing quality standards, implementation tools, review/revisioning of recruitment for Family Engagement, and co-creating the Family Engagement Newsletter, which assists in providing information for others on how to get involved.
If you are interested in learning more and getting involved, please click the link below.
The Peel Youth Engagement Committee, a collaborative between youth, EveryMind, AYSP, Rapport Youth and Family Services, William Osler Health System and Trillium Health Partners promotes youth engagement for the purposes of skill enhancement and leadership development, and to create opportunities to work together to improve mental health services across the Peel Region. Young people are an integral part of the work of organizations and communities and their voices help shape the future by engaging in the decisions that affect them, their peers and their community.
Interested in finding out more about Youth Engagement?  Youth can become involved in Youth Engagement by clicking the link below to inquire about opportunities. Additionally, there are information sessions throughout the year, detailing how youth can become involved, and training opportunities for youth to participate in.  These sessions are advertised through community partners and shared with youth participating in programming/activities throughout the community.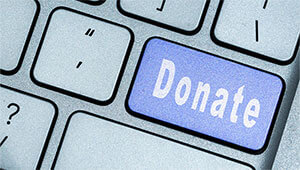 Associated Youth Services of Peel (AYSP) is a Not for Profit Charitable Organization incorporated in March of 1986. By making a donation to AYSP through a one-time or recurring gift, you are helping to make a difference in the lives of children, youth, adults and families within your community.
We accept donations through CanadaHelps.org, which processes secure, online donations for Canadian charities. Your donation will be sent directly to AYSP and you will receive a tax receipt within minutes of making the donation.
AYSP is grateful for the generosity of our financial supporters. Thank you for your kind donation!
Registered Charity Business Number: 13361 7522 RR0001
"I am glad that I got to share my side of the story and grateful for the committee that listened and helped me."
"Very good service. Thank you for all the help you have provided. I felt very comfortable at all times."